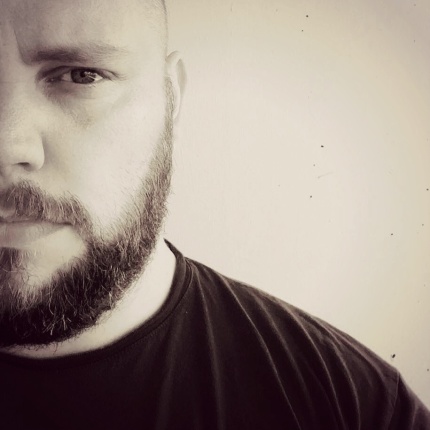 One of my earliest memories is helping my grandmother with winding rags for weaving into balls. They had to be neat and they all had to be sorted according to colour. Another early memory is gathering leaves and other plant materials in the forest for natural dyeing with my mother.

Having grown up around textiles and textile crafts has given me a natural relationship with the craft and a curiousness when it comes to textiles and thread. My mother, aunt and maternal grandmother all had worked in a weaving and spinning mill and they all did lots of textile crafts at home. My paternal grandmother had a classical Swedish "vävstuga" at home together with her sister.

For a long time I was a knitter, mostly because it was so easy to bring the knitting to different places. However, eventually I "found my way home" in weaving and spinning.
As a designer and writer, I've been published in, amongst others, The Scandinavian Weaving Magazine VÄV, Handwoven and Ashford's The Wheel Magazine and as a spinner I've won prizes in different competitions, there amongst the Swedish Championships of Hand Spinning. I have also been a part of different exhibitions, both with woven textiles and hand spun yarns.
I weave all kinds of textiles, everything from gossamer shawls to robust upholstery fabrics. I spin lace yarns and thick yarns in all kinds of materials. I love to combine these crafts and weave using my handspun yarns, creating a very personal fabric full of character.

As a weaver, one often develops different specialities and for me those have come to be classic tweed and Japanese kasuri. For weaving tweed I have a Hattersley loom, an English semi-mechanical loom from the first half of the 20th century. I have studied Japanese kasuri weaving at Kawashima Textile School in Kyoto, Japan.

I teach both hand spinning and weaving, and give lectures on different textile techniques and traditions. I've taught and given lectures at the Uppsala University and Beckmans College of Design in Stockholm, Sweden, amongst other places.